We keep our tent range clear.
With a few simple steps you develop the most fitting tent for your recreational enterprise.
Safarilodgetent offers a number of models with different levels of comfort. You also decide what kind of interior and the number of people you want to accommodate. We work with standard packets from where you can choose. You can arrange the tents for 2, 4, 5 of 6 people, besides that you choose what kind of furnishing you would like.
All of our packages are put together based on years of rental expertise, reviews and desires from guests and campground owners.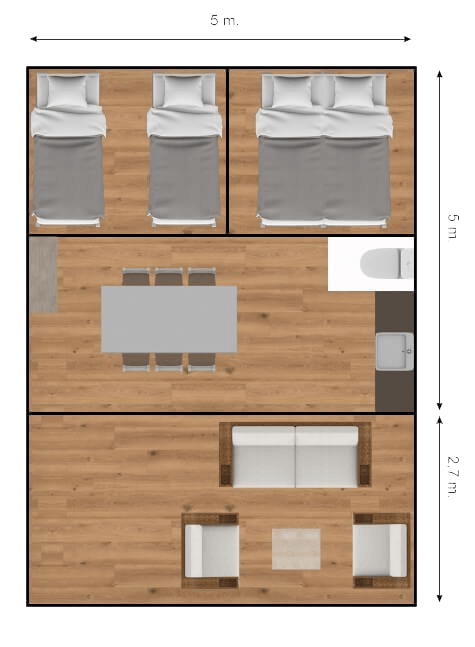 | | |
| --- | --- |
| | 4 / 5 / 6 |
| | Inner tent 25 M2 |
| | Porch 13,5 M2 |
| | Fitted kitchen with sink |
| | Toilet |
Spacious family tent with toilet and fitted kitchen
Need extra comfort but no big investment in sanitary facilities? The specially developed Woody 25 – Comfort offers the solution.
In recent years, more demand for comfort in tents has emerged from the recreation market. However, installing an complete sanitary can be a high cost.
The Woody 25 – Comfort is basically a Woody 25 – Basic however with some modifications.
For example, the Woody 25 – Comfort comes with a fitted kitchen incl. sink and a fully equipped toilet room.
With an interior size of 5 x 5 meters and a porch of 2.70 x 5, the Woody 25 – Comfort has enough space for an average family. The tent has 2 sleeping cabins , a spacious living area and can accommodate up to 6 people.
In terms of placement, a site of about 7.5 x 10 meters should be considered.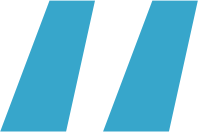 The convenience of a toilet and fitted kitchen in the tent is amazing with kids!
Family Verhoeven – Oss