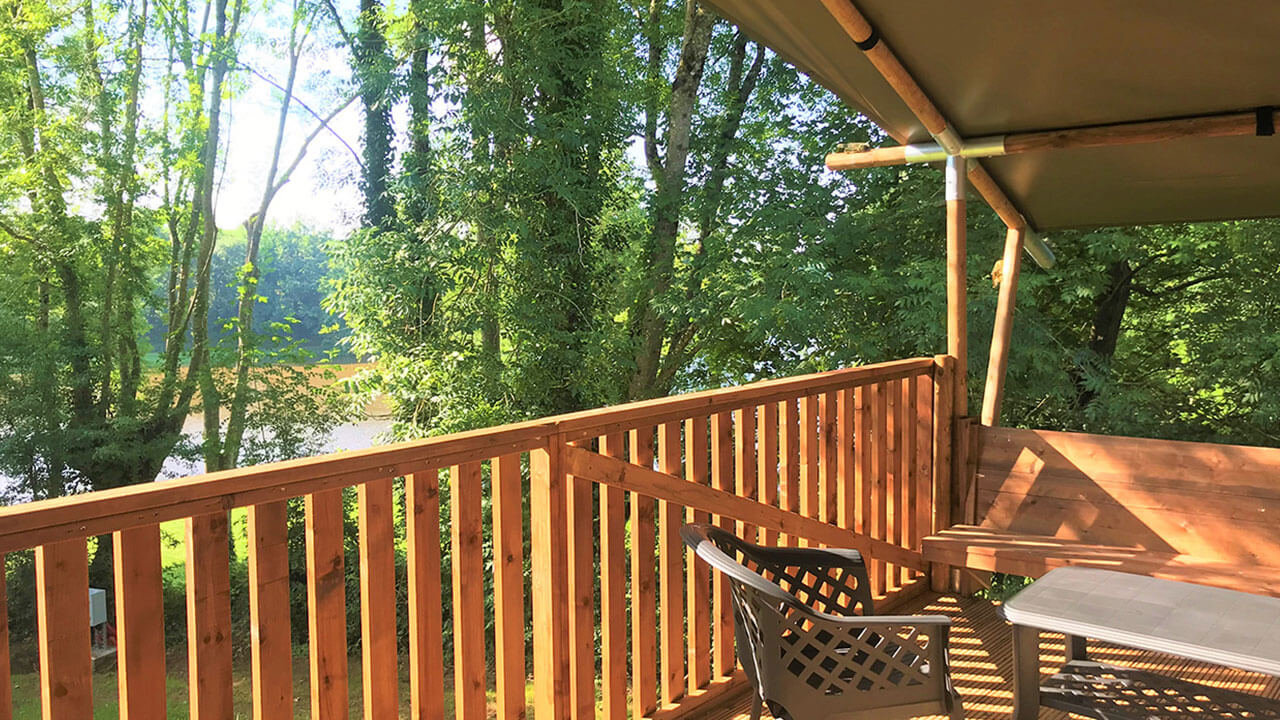 Introduction
Safarilodgetent is part of Vodatent and together the most complete provider for everything regarding safari tents.
De past 10 years Safarilodgetent has delivered safari tents to more than 400 campsites in 20 different countries.
We limit ourselves to a thoughtful selection of safari tents. The tents were developed based on wishes, reviews and feedback from campground owners and guests received by booking platform Vodatent.
Vodatent is well known as a tour operator. With over 500,000 visitors to our websites, we provide great reach and bookings on the safari tents we provide with Safarilodgetent. We enter into long-term partnerships with recreation operators to get more return on camping sites by installing and renting safari tents.
Woody tents
Our Woody line of safari tents have been developed by us from 2019. Due to the increasing demand for sanitary tents, we have developed tents that are winterproof, no longer require a winter cover and last about 8 years. These tents feature wooden frames, FR1 flame retardant canvas and PVC roofs.
In addition to tents, Safarilodgetent also provides various interior packages. We provide fully equipped tents with furniture, bathrooms, mattresses, kitchens, electricity, refrigerator and small inventory.
Through our unique configurator on the website www.safarilodgetent.com you can easily configure your desired tent in a few simple steps.
History Safarilodgetent
Jaap van der Vlist is the founder of Bellegarde Safaritents, the company behind the Safarilodgetent website. With his own campsite in France, he thought it would be fun to put up safari tents to rent out. These were hard to come by in Europe and because of this, Jaap started developing his own tents.
Because of the beautiful appearance of the tents and the many positive reactions, Jaap was soon asked if he wanted to sell the tents to other campsites as well. This is how Jaap helped campsites in France get the first glamping tents.
Since 2022, Jaap has been taking it easy, he stopped camping and sold Safarilodgetent to Vodatent who had been a Safarilodgetent customer for many years. As one of the founders of Glamping and Safari tents in Europe, we have named the models developed by Jaap van der Vlist after Jaap. On our website you will find these as Jaap tents.
TentAbonnement (Lease)
Unique at Safarilodgetent is our TentAbonnement by which one pays a fixed price per year for the safari tents. The TentAbonnement can be compared to "Operational lease."
When opting for a collaboration Plug In in combination with TentAbonnement, it is possible to offset the costs such as rent, set-up and transportation with the income from bookings. This way, there is no need to invest all at once and an immediate return can be made from the safari tent from the first year.
Contact
Are you interested in partnering or safari tents? Then contact one of our glamping consultants. We are happy to help.
Safarilodgetent & Vodatent