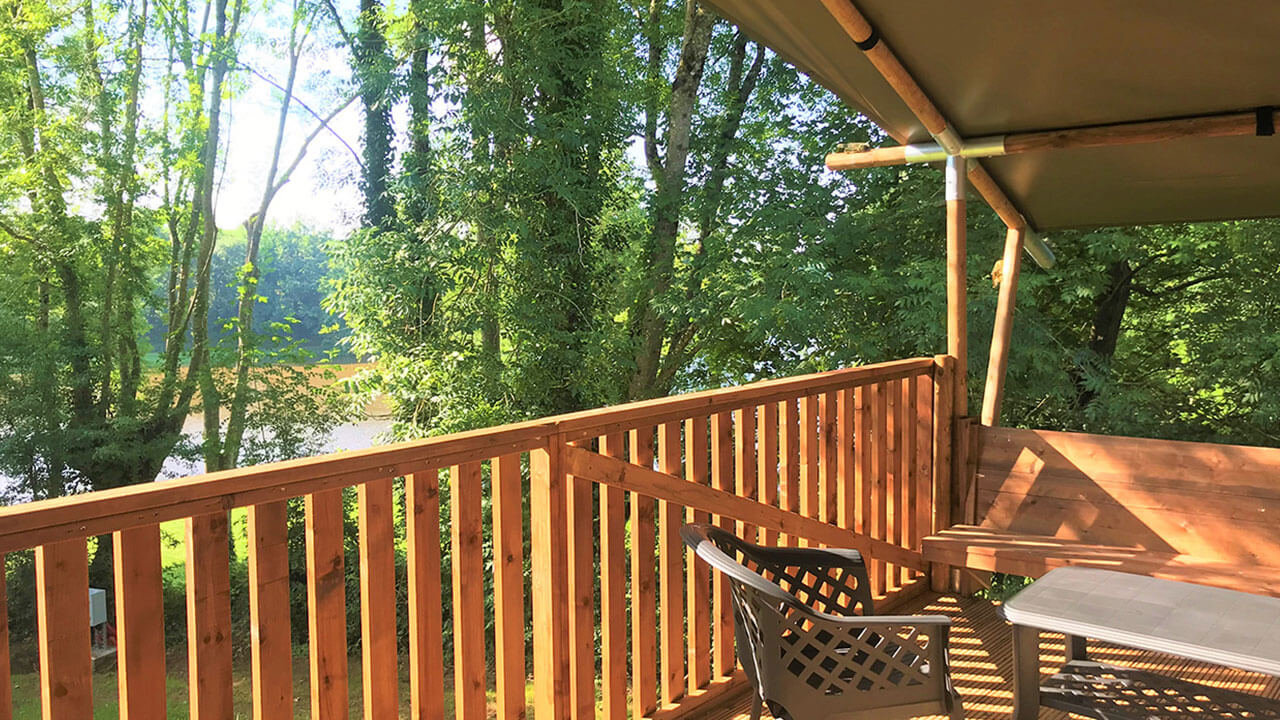 Introductie
Safarilodgetent is onderdeel van Vodatent en samen de meest complete aanbieder voor alles omtrent de safaritent.
De afgelopen 10 jaar heeft Safarilodgetent aan meer dan 400 campings in 20 verschillende landen safaritenten geleverd.
Wij beperken ons tot een doordacht aanbod safaritenten. De tenten zijn ontwikkeld op basis van wensen, reviews en feedback van campingeigenaren en gasten die boekingsplatform Vodatent ontvangt.
Vodatent is bekend als touroperator. Met meer dan 500.000 bezoekers op onze websites zorgen wij voor een groot bereik en boekingen op de safaritenten die we met Safarilodgetent leveren. Wij gaan een langdurige samenwerking met recreatieondernemers aan om meer rendement uit campingplaatsen te halen door het plaatsen en verhuren van safaritenten.
Woody tenten
Onze Woody lijn safaritenten zijn door ons vanaf 2019 ontwikkeld. Vanwege de toenemende vraag naar sanitair tenten hebben wij tenten ontwikkeld die winterhard zijn, geen winterhoes meer nodig hebben en ca. 8 jaar mee gaan. Deze tenten zijn voorzien houten frames, FR1 vlam vertragend canvas en PVC daken.
Naast tenten levert Safarilodgetent ook verschillende pakketten voor interieur. Wij leveren compleet ingerichte tenten met meubels, badkamers, matrassen, keukens, elektra, koelkast en klein inventaris.
Via onze unieke configurator op de website www.safarilodgetent.com configureer je eenvoudig je gewenste tent in een aantal simpele stappen.
Geschiedenis Safarilodgetent
Jaap van der Vlist is de oprichter van Bellegarde Safaritenten, het bedrijf achter de website van Safarilodgetent. Met een eigen camping in Frankrijk bedacht hij dat het leuk zou zijn om safaritenten neer te zetten om te verhuren. Deze waren moeilijk te krijgen in Europa en hierdoor is Jaap zelf tenten gaan ontwikkelen.
Door de mooie uitstraling van de tenten en de vele positieve reacties werd al snel aan Jaap gevraagd of hij de tenten ook wilde verkopen aan andere campings. Op deze manier hielp Jaap campings in Frankrijk aan de eerste glampingtenten.
Sinds 2022 doet Jaap het rustiger aan, hij is gestopt met de camping en heeft Safarilodgetent verkocht aan Vodatent die al jarenlang klant was van Safarilodgetent. Als één van de grondleggers van Glamping en Safaritenten in Europa hebben wij de modellen die door Jaap van der Vlist zijn ontwikkeld vernoemd naar Jaap. Op onze website vind je deze terug als Jaap-tenten.
TentAbonnement (Lease)
Uniek bij Safarilodgetent is ons TentAbonnement waarmee er een vaste prijs per jaar betaalt voor de safaritenten. Het TentAbonnement is te vergelijken met "Operational lease".
Wanneer er gekozen wordt voor een samenwerking Plug In i.c.m. TentAbonnement is het mogelijk om de kosten zoals huur, opbouw en transport te verrekenen met de inkomsten uit boekingen. Op deze manier hoeft  er niet in één keer geïnvesteerd te worden en kan er vanaf het eerste jaar direct rendement behaald worden uit de safaritent.
Contact
Heb je interesse in een samenwerking of safaritenten? Neem dan contact op met één van onze glamping adviseurs. Wij helpen je graag.
Safarilodgetent & Vodatent