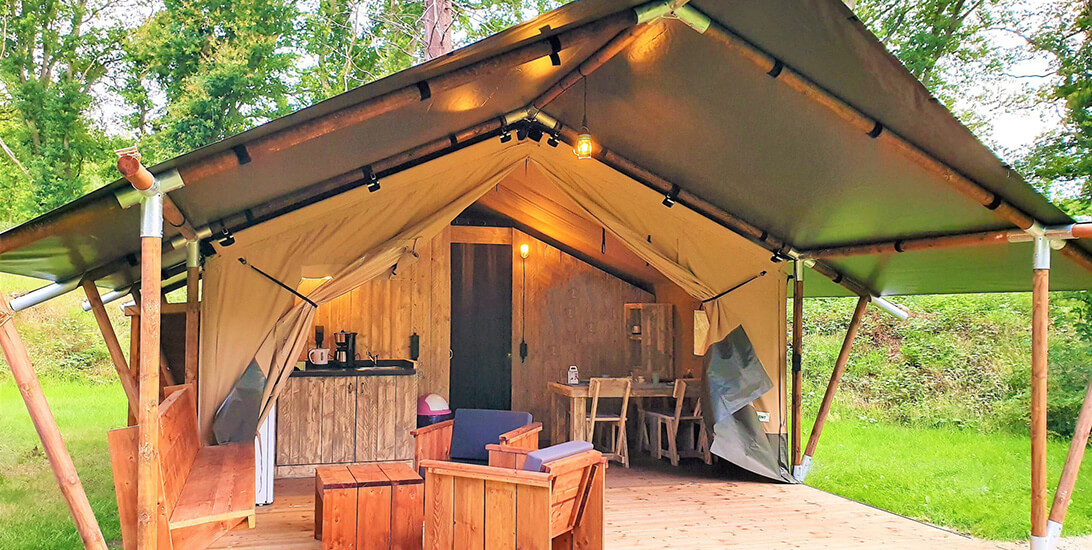 Safarilodgetent biedt soms in in opdracht van onze samenwerkende campings occasions aan. Deze occasions worden aangeboden omdat campings de ene keer overgaan naar bijv. Luxury tenten of dat een camping verkocht wordt met een ander bestemmingsplan.
De tenten zijn allen in goede conditie. Veelal worden ze aangeboden met compleet inventaris en meubilair. Dit zijn zeer geschikte tenten voor "startende" ondernemers welke safaritenten wenst te plaatsen.
Heeft u interesse in één of meer occasions neem dan contact op met Safarilodgetent en informeer naar de mogelijkheden. Wees er snel bij want de voorraad is beperkt.
Locatie: Belgische Ardennen
In de Belgische Ardennen worden 5x Woody 25 – Basic te koop aangeboden. Deze tenten zijn compleet ingericht met meubilair en inventaris voor 6 personen. De tenten hebben een leeftijd van 2 seizoenen.
De prijs per tent bedraagt € 5.950,- p/stuk. excl. BTW. De tenten zijn vanaf 1 september beschikbaar.
Wilt u dat wij de tenten demonteren en/of monteren? Dat kan, vraag naar de voorwaarden.